Ok, let me preface this by saying that I absolutely positively disagree with lists or polls in forums concerning who is your favorite or sexiest or whatever because it's completely subjective for the most part and all it does is end up creating rancor and acrimony. Well you may say that it encourages discourse and debate and you would hope so but all it does is get people who hate your choices to put you down and then you all start shouting at each other. But this is not my list so don't shout at me but I will add my own comments. Also, since I'm trying to drum up some pub for this blog I figure it couldn't hurt. If you want to watch the video
here
it is. If you don't want to watch the video here are my own caps of the top 10:
10. Barbara Bermudo,
Primer Impacto
, Univision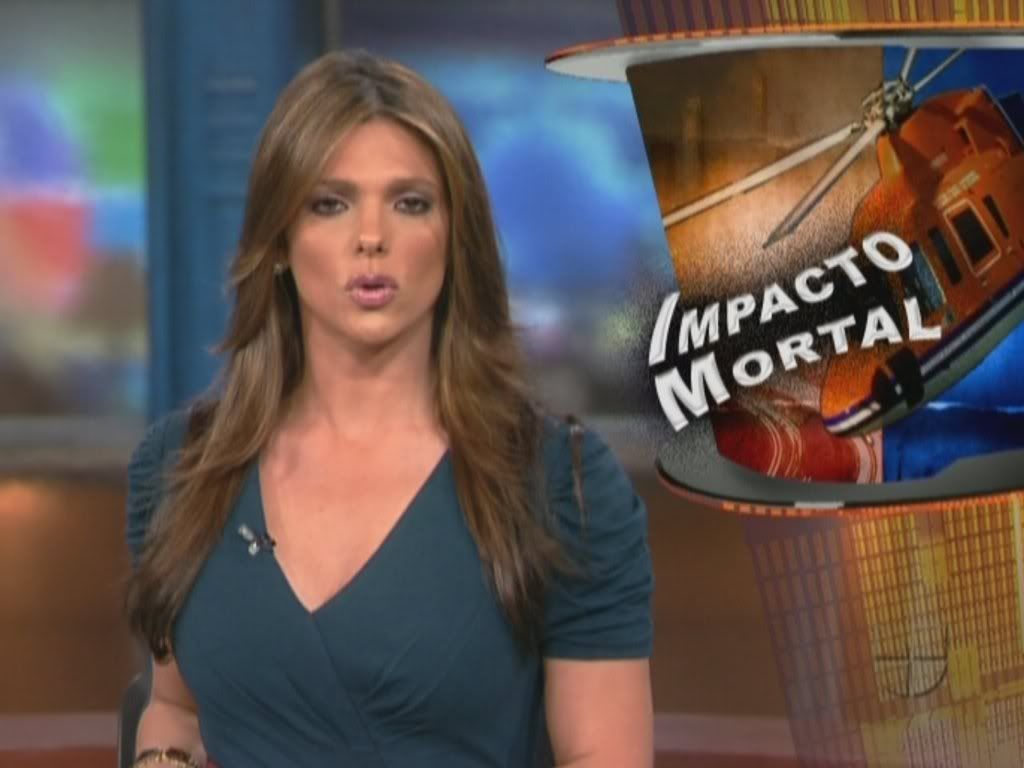 Should be higher, but probably isn't just because she is on a Spanish language network but she's a favorite among the cappers and newsbabe fans. The Hispanics tend to be more popular because they dress sexier and also tend to get more breast enlargements. Go figure.
9. Becky Quick,
Squawkbox,
CNBC
Good to see that they went with her because she's not the obvious choice even on that network as there are others who are better looking but don't bring it like the Quickstress does. She first came to fame on the show as the Wall Street Journal reporter who would always dangle her mules and have a sweet smile while talking smartly about business and never intimidating you. She's the one of the left by the way.
8. Megyn Kelly, Fox News Network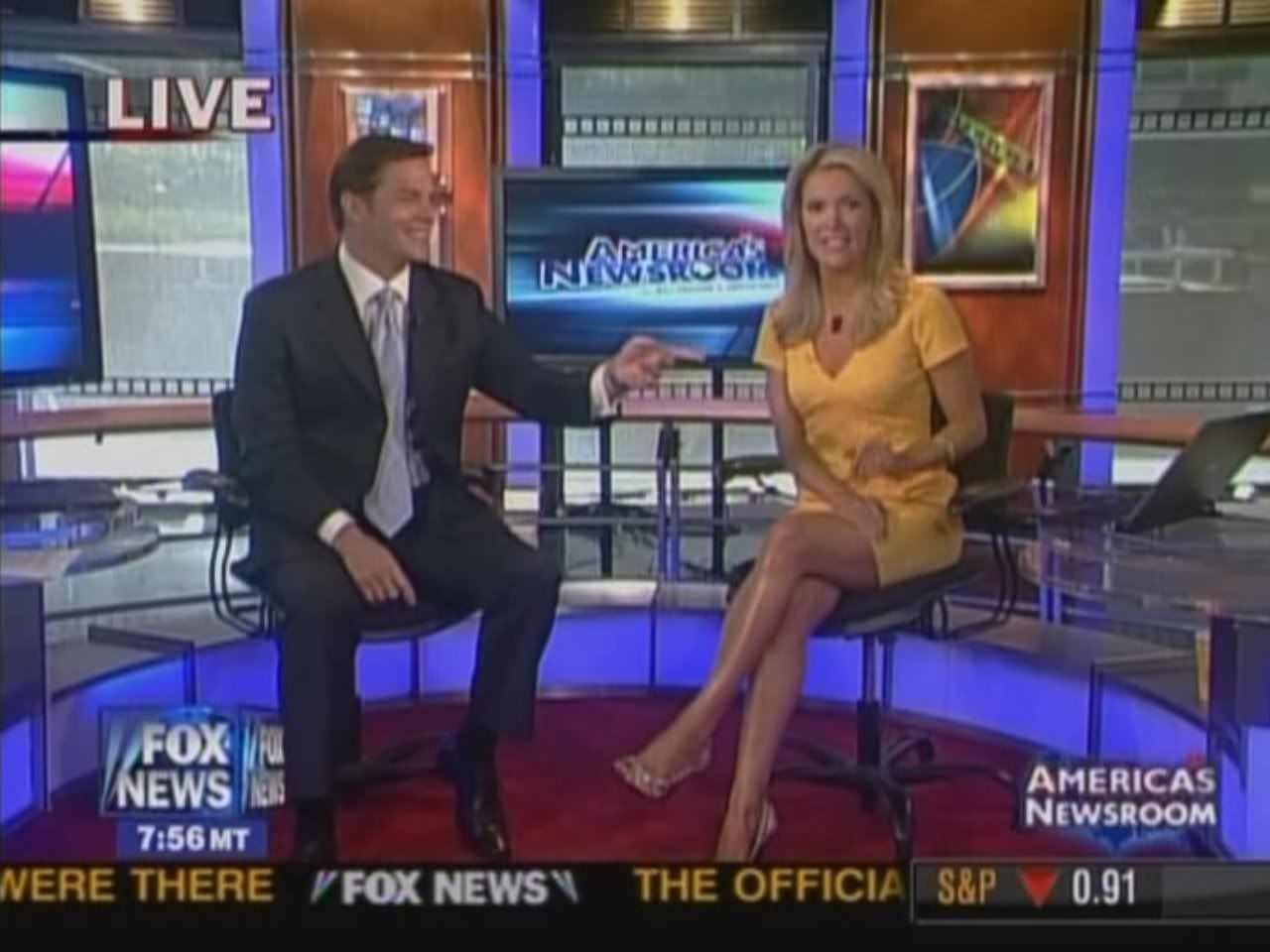 No argument here, maybe she should be higher but no one denies that she's probably tops on the network now in terms of hotness and it has not diminished a bit after getting married in fact I daresay she has gotten better. Strangely in the video clip she is shown with Julie Banderas who very well could be on this list also.
7. Rebecca Gomez,
Happy Hour
, Fox Business Network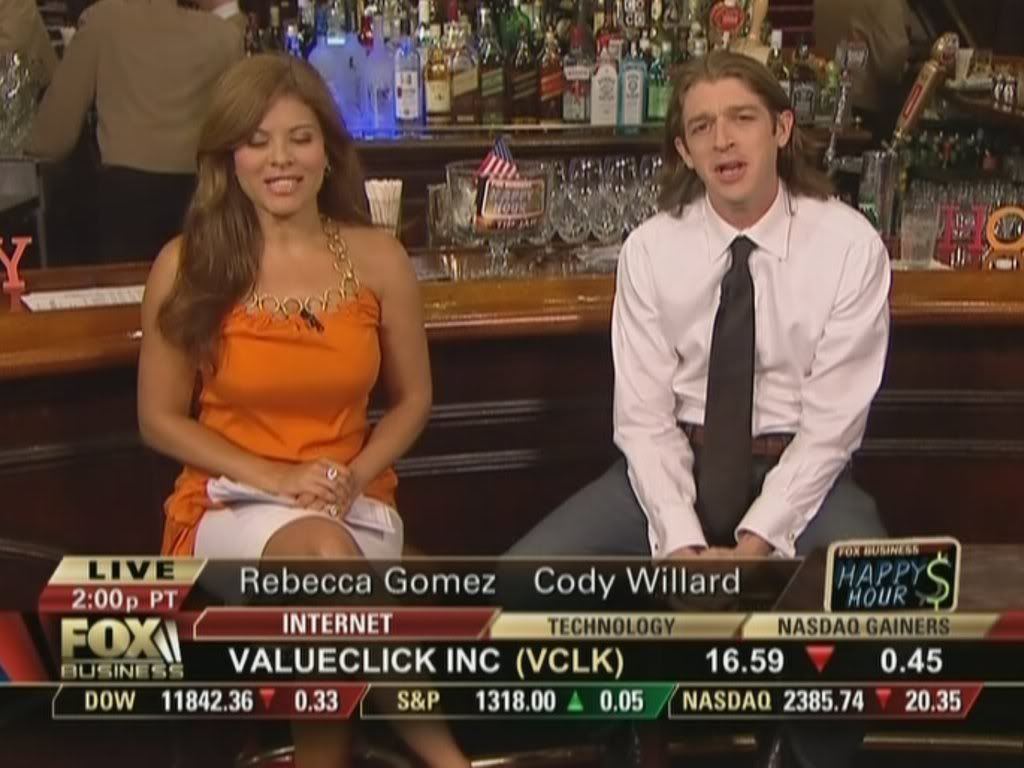 Another no brainer. Arguably you could fill this list entirely with Fox babes but then again it's not really fair as Fox stacks (pun intended) the deck. No one (outside of the Spanish-language nets) exudes more Latina sexiness than RG and she seems like a nice girl to boot. She's not the prettiest girl on FBN (she's next, duh) but the darn hottest among a bunch of hotties.
6. Shibani Joshi, Fox Business Network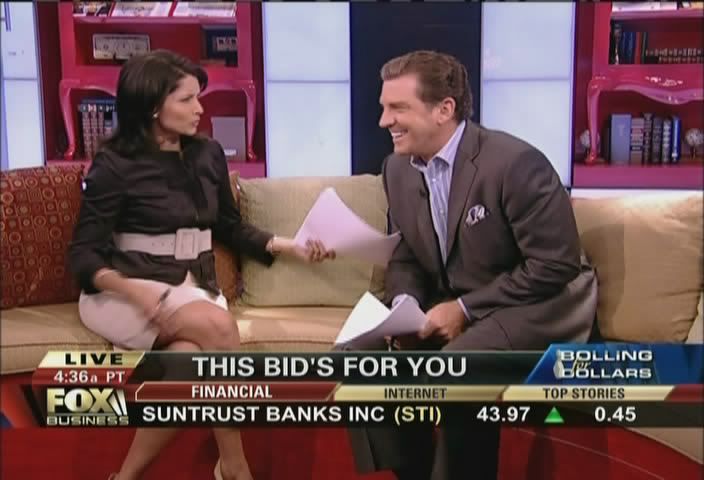 The more shy type for sure, but she has the darn purtiest eyes in business news and has that right mix of exotic beauty but approachable as well. Doesn't appear as often as she should and I think she could replace Cheryl Casone or Dagen McDowell any time.
5. Jill Dobson, Fox News Network
I disagree with her being on the list, not because she's not pretty (she is, she's an ex beauty pageant queen) but because she's not an anchor, she's an entertainment "contributor" essentially a celebrity gossiper. I don't have a picture of her up yet because she doesn't show up often and I don't tag my pics, but I'll find one eventually.
Update: I Have found a cap of her, in her beauty pageant bathing suit.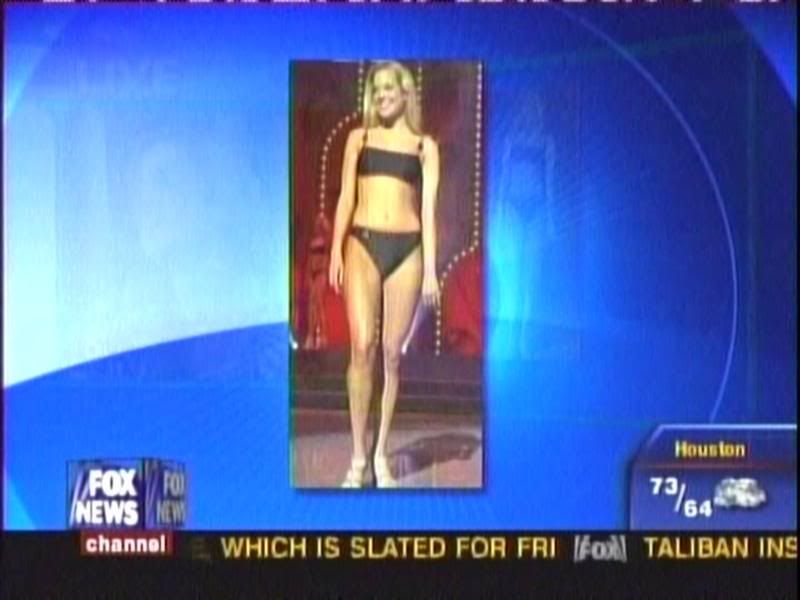 4. Kimberly Guilfoyle,
Big Story,
Fox News Network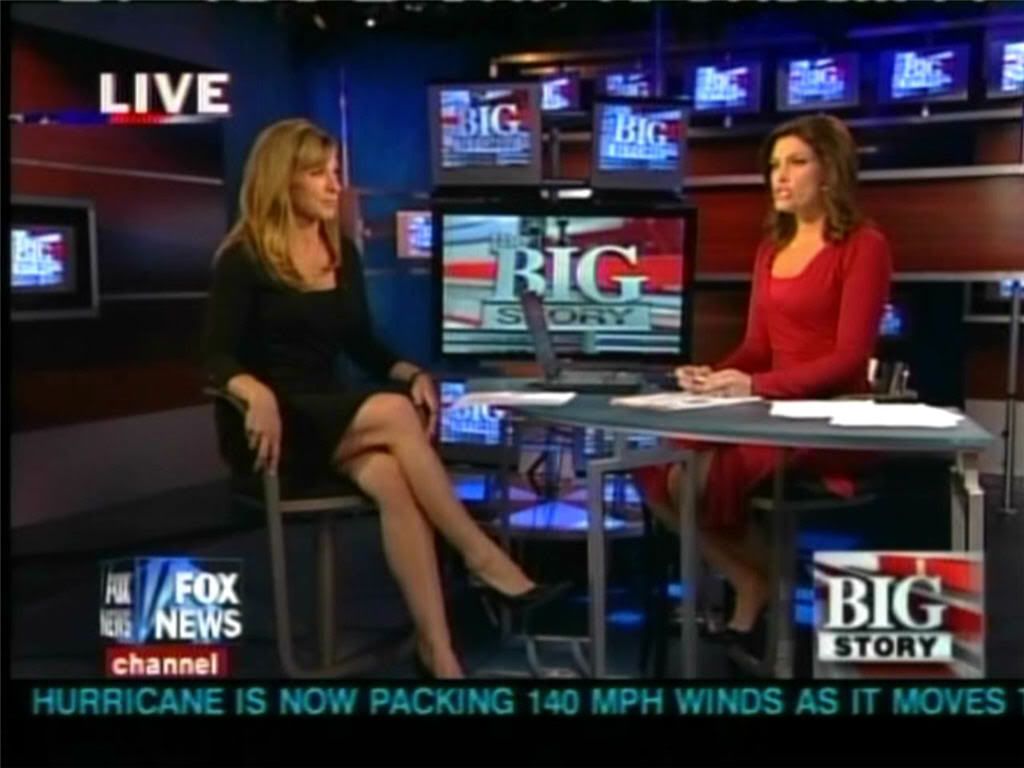 (right)
Former legal eagle, ex-wife of annoying do-gooder San Francisco mayor Gavin Newsome. OK, nothing against her, doesn't really float my boat, seems to want to portray herself as sexier than she is with the lips and her speaking style. If she wasn't on this list I wouldn't think twice that she ought to be. That she is no. 4 is a a bit high for me.
3. Norah O'Donnell, NBC News
OK, here's where things get a little controversial. The top 3 are all from NBC. That in itself doesn't make much sense but I'd buy it if it were a different 3. That it's this particular 3 makes me very suspicious. Again, nothing against Norah, but like with Kimberly Guilfoyle if she was not on this list it would not occur to me that it was a slight. I think someone is trying to make a stretch and include a political reporter because most female political reporters are pretty uh, well, just watch CNN is all I'll say.
2. Mika Brzezinski, MSNBC/NBC News
You have got to be kidding me. Mika Freakin' Brzezinski? No. 2? Unbelievable. The fact I can't even find a cap of her (although I do have some) is an indication of how little I think of her. That she is even on this list is a travesty to begin with.
1. Amy Robach,
Weekend Today
, NBC News
Now that's more like it. Again I don't know if she's no. 1, but you can make a valid argument for it. While she hasn't been the ratings success at NBC that they would have hoped for since Good Morning America is competing strongly with them, and her replacement on Sundays by the hideous Jenna Wolfe is troubling, no one can deny that Amy is one of the hottest at NBC.
Notable omissions:
Kiran Chetry, CNN (the most surprising slight)
Christi Paul, Headline News
Robin Meade, Headline News
Jenna Lee, Fox Business
Julie Banderas, Fox News
Martha MacCallum, Fox News
Natalie Morales, Today Show